About AGL
Body: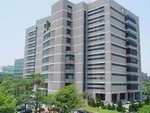 Be the first generation of digital display developer in Taiwan, AGL R&D team has more than 20 years experience in the LCD and digital display field with lots developing achievements, such like mercury free neon gas discharge flat lamp, robust CCFL lamp…etc., now AGL team focused on high brightness LCD backlight design related customized LCD works.
Fro to be a professional LCD service team, now AGL is not only with global market sales team, but also with electrical, optical, mechanical and thermal teams, our purpose is to provide a full range of LCD service for our worldwide customers.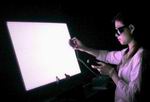 Under the leading of Dr Tsai, the current AGL team is committed in special LCD design and manufacturing fields day by day, all of LCD related special specifications, such like super high brightness, extreme long life, ultra-low reflectivity, wide operating temperature, as well as for outdoor LCD applications, AGL has developed well and professional core technologies in such fields.
In other words, if you prefer to improve your system with more competitiveness, or intend to build your products with high quality specifications than others, please do not hesitate to tell us about your requests, AGL team will work for your idea and design a special LCD to meet your targets.
AGL LCD design and manufacturing all range of special specifications LCD, in short term, AGL professional LCD services includes following categories:
--backlight brightness enhancement
--MTBF extension
-- LCD optical performance design
--operation temperature range extension
--LCD related kits
--touch panel integration
--special monitor chassis design and integration
To base above service, AGL LCD applied in following major fields:
--Indoor/outdoor digital signage and public display
--TV wall system
--Handheld devices
--automotive digital display panel
--HMI system and all kind of KIOSK
--Marine, yachting and other special vehicle control panel
--Non-glasses 3D display
--Outdoors and special monitor
--all range of digital display in industrial applications
If you have any questions about LCD, please do not hesitate to contact our worldwide sales team.  
Welcom to contact AGL, you can find AGL with following information: 
Applied Green Light Inc
Head Quarter Address
台灣新竹科學園區展業一路九號六樓之二
6F-2, No.9, Prosperity1st Rd., Science-Based Industrial Park, Hsin-Chu, Taiwan R.O.C
TEL:+886.3.563.3588
FAX:+886.3.563-3533
EMAIL: info@appliedgreenlight.com
Location: