AGL Core Technologies
Body:
To base on more than 20 year digital display developing experience, now AGL is not only focused on high brightness LCD design, but also well developed many different LCD technical platforms to apply in AGL 3.5"~65" all range standard products and all dimensions customized LCD service.
Technical platform I: Customized TFT and module design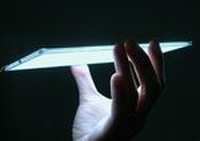 Beside AGL standard LCD panel list, we also follow customer special LCD spec request from worldwide, AGL team will evaluate customer's demand, check all related items and follow the key spec then optimize related design and generate preliminary spec to confirm all engineering details.
Based on AGL standard project developing process, we will base on customer project schedule and forecast to integrate a suitable supply chain and manufacturing capacity to generate an unique and cost effective LCD module for customer.
Technical platform II:: All range LED light rail design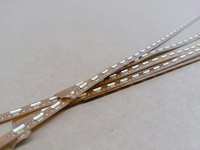 Based on Taiwan and China well LCD and LED backlight supply chain, AGL has strong components supply chain and all range LED lamp stock, for such advantage, AGL can fast response customer's request and design LED backlight rail for different backlight module with very low developing cost.
For example, AGL can customize 2.5mm super thin thickness LCD module with super igh brightness performance, beside that, AGL also can design all kinds of edge light or direct light backlight module up to 65"LCD panel with upto 2500nits excellent sunlight readable performance. 
Technical platform III: High reliability LED driving system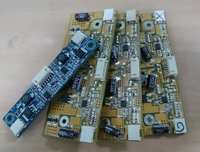 To consider high brightness or other industrial LCD panel always apply in harsh environment, a higher reliable backlight driving system will be necessary for system long term reliability concern. Based on well field experience, now AGL has developed full range LED backlight driver board with -30~80C extra wide operation temperature range, upto 130V high voltage backlight and support 12V to 24V DC input for all range system applications.
Based on well driving circuit design experience, AGL also accept customized LED driver board design for special spec request. 
Technical platform IV: Signal converter design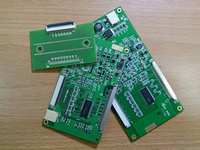 For different LCD panel applied different signal input interface, such like TTL, LVDS, EDP, MIPI or others, AGL developed all range signal converter board for all kinds of system application, such like  TTL/LVDS, EDP/LVDS or TTL/TTL converter board to meet customer differential system I/O requests, beside that, customerized converter board design and manufacturing are also acceptable.
Technical platform V: Special optical design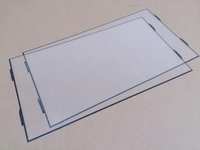 Special LCD design always request special optical service and advanced materials apply on LCD surface treatment, such kind of technologies are also well developed in AGL engineering team, for example, such like: extra wide view angle or super narrow view angle design, anti-reflection or extreme low reflection film treatment, optical bounding process etc. 
Technical platform VI: LCD module thermal management technology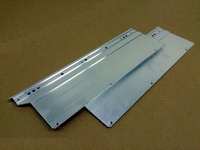 Based on well experience in high brightness LCD panel and outdoor LCD design and manufacturing, AGL developed several different thermal management technical platforms from LCD panel inner thermal parts to thermal kits for monitor or related display system, all related design to make sure AGL LCD with robust reliability in all different applications.
Technical platform VII: All functions chassis design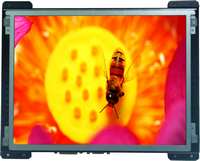 To integrate all ranfe of special LCD related display kits in different applications, AGL also developed full range monitor chassis series from 7" to 65" based on our well experience in worldwide projects, such like open frame, chassis monitor, panel mounting chassis, water proof chassis or other customized chassis with special brackers, mounting kits and customized chassis color design.